Ots Labs
About Ots Labs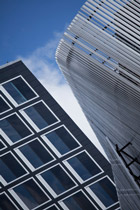 Ots Labs is headquartered in London, England, with proudly Australian and Swedish heritage! Our team spans several continents and we actively embrace modern connected approaches to work and collaboration across borders and time zones.
We've been innovating for over 20 years and our meticulously designed and developed cutting edge audio and video software can be found in almost every country and territory of the world.
Our flagship product, OtsAV, is used by many thousands of professional DJs, radio & TV stations, restaurants, roller-skating rinks, bowling alleys and AV enthusiasts the world over.
Our latest release is OtsAV 1.90, featuring an entirely new user interface, more powerful search and playlist generation, improved MIDI hardware control as well as our highly-acclaimed and innovative video, karaoke CD+G and automated beat mixing—always delivering the highest quality experience with the stability and reliability we are renown for! Be sure to check out OtsAV here.
OtsAV is a powerful and easy to use music/media playout system, employing state of the art digital signal processing (DSP) technology. Famous for its dynamics processor, automated professional mixing and video quality, be sure to download a free OtsAV 30-Day Trial today, or read more about this amazing product here.
We invite you to find out more about Ots Labs' history and success, have a look at our products, and read about our market-leading technology and innovation.